Thursday, May 20, 2021 – 7:00 PM – 8:30 PM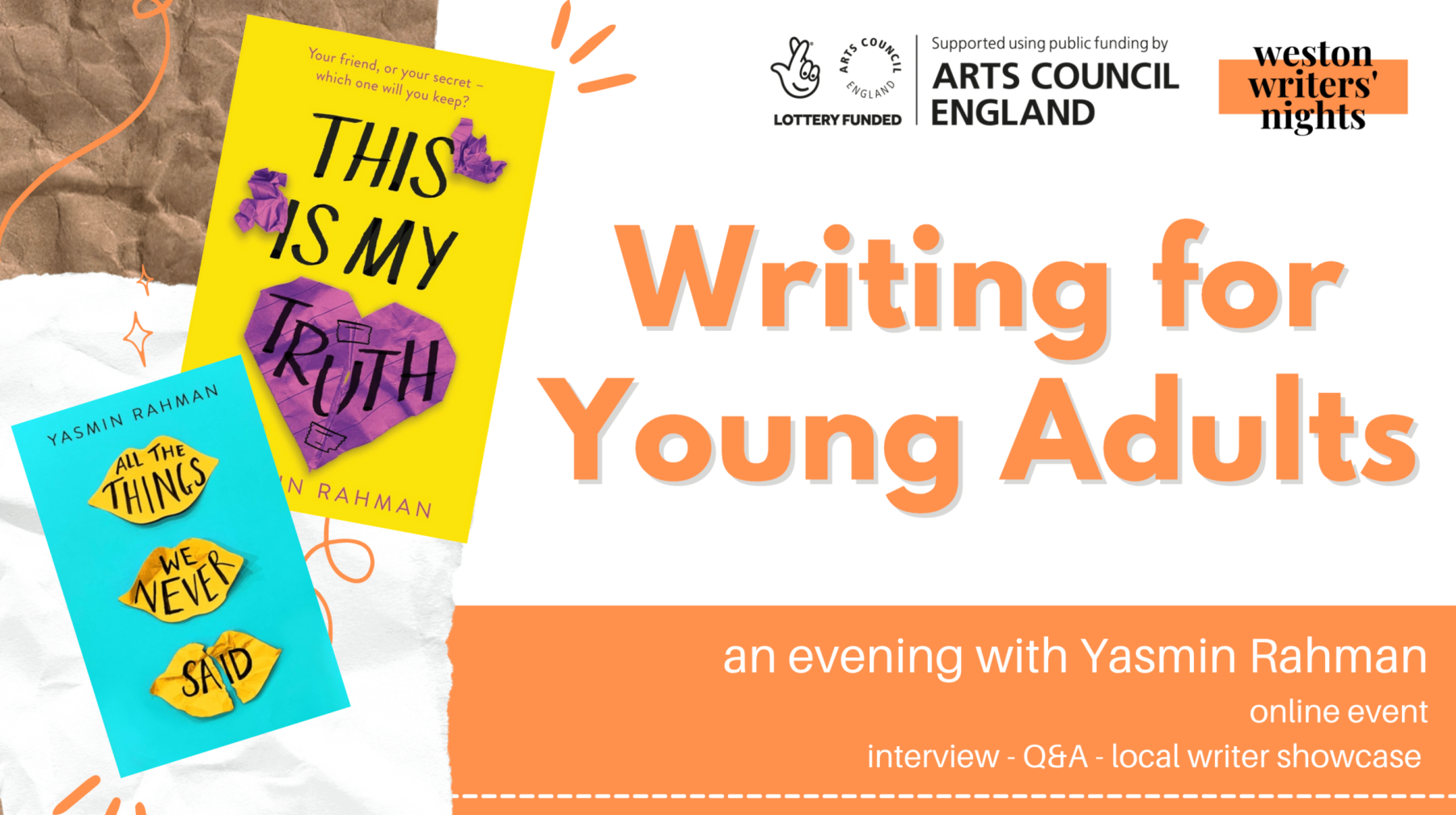 Are you interested in writing for Young Adults, but not sure where to start? Or maybe you're already writing YA, but want to take your writing one step further? Perhaps you're wondering whether there are any limits to writing in the genre – how dark is too dark for YA?
At this Writers' Night, we'll be joined by Yasmin Rahman, author of All The Things We Never Said (2019), who will be sharing her writing journey and what drew her to YA. We'll be discussing her experience writing novels and covering important themes in a captivating way, as well as sharing practical tips for taking your work from word document to bookshop shelves.
Whether you're just starting to imagine a cast of characters, or busy perfecting your plot, this Writers' Night will cover and give you an insight to the world of YA, no matter where you are on your writing journey.
Weston Writers' Nights create supportive spaces for budding writers of all ages and abilities to come together and learn more about the exciting, sometimes bewildering world of publishing, fiction and writing. We're passionate about good stories, connecting people and most importantly, empowering writers.
More about Yasmin:
Yasmin Rahman is a British Muslim born and raised in Hertfordshire. Her debut novel All The Things We Never Said was published by Hot Key Books in July 2019, and was nominated for the Carnegie award. She has an MA in Creative Writing and an MA in Writing for Young People, both with Distinction. When she's not writing, she makes bookish fan art; her designs are sold worldwide on behalf of John Green. Her next novel, This is My Truth publishes in July 2021.