Thursday 5th March 2020 – 19:00 – 21:00 GMT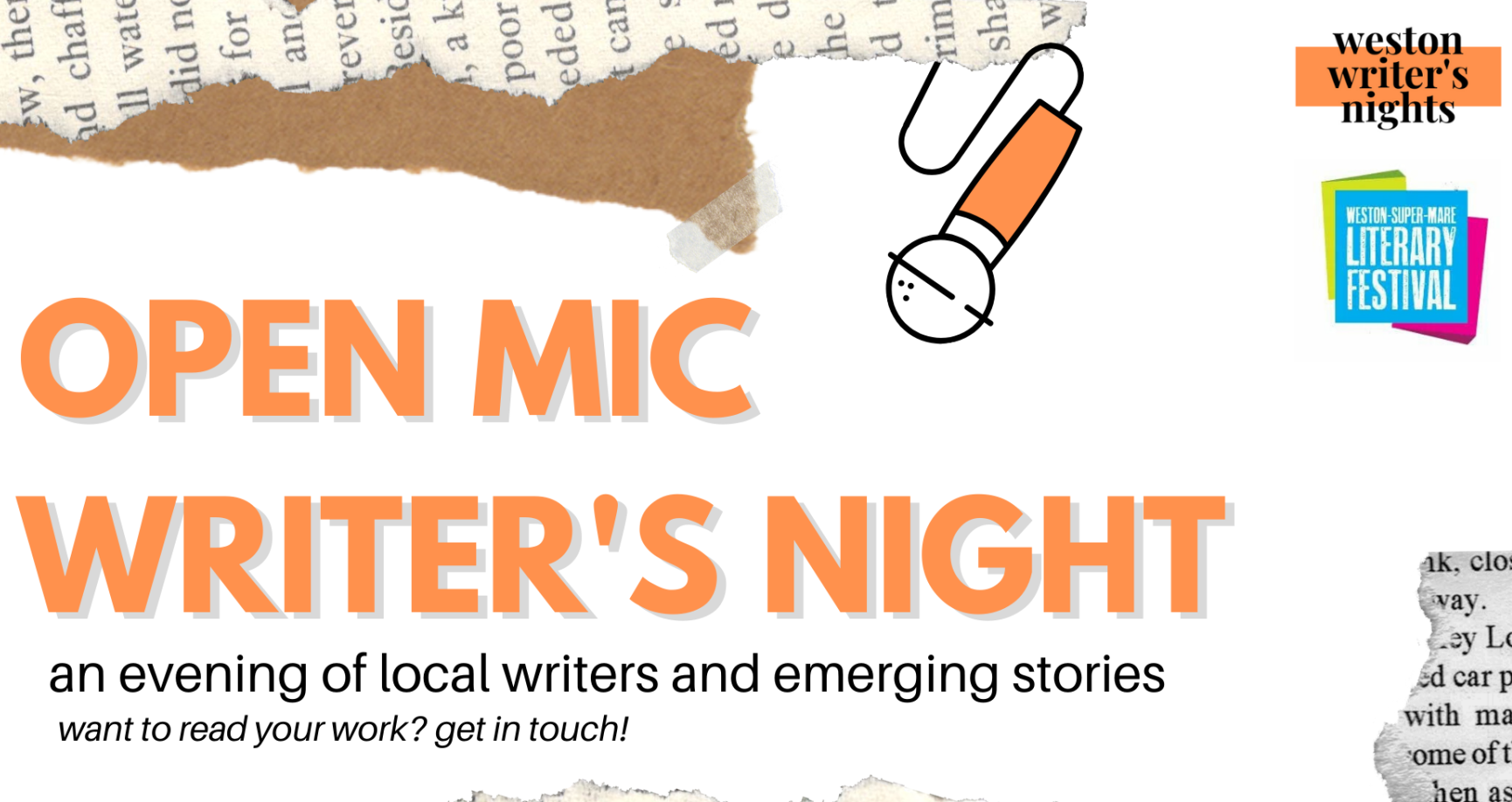 For one night only, we are gathering together the town's most exciting up-and-coming writers for an evening of story-swapping!
Expect to be transported to different realms and introduced to a whole cast of intriguing characters as we delve into the creative works of Weston writers.
Whether you're a budding writer or just want to spend an evening listening to some great fiction, we'd love for you to join us at our Open Mic Weston Writer's Night.
In collaboration with the Weston Literary Festival, we want to celebrate the stories and poetry coming out of the town by giving writers a platform to share their work.
Are you a local writer? Come and read your work to a captive audience! This is a great opportunity to share your work, boost your confidence and get feedback on your writing, all in one evening. And who knows, you might even make some writer-friends along the way. We will give all writers advice on reading their work aloud in a friendly, supportive atmosphere.
If you are interested in taking part and reading your work at the event, please select the 'Writer Ticket' option, or email us for more details.