Thursday, October 29, 2020 – 7:00 – 8:30 PM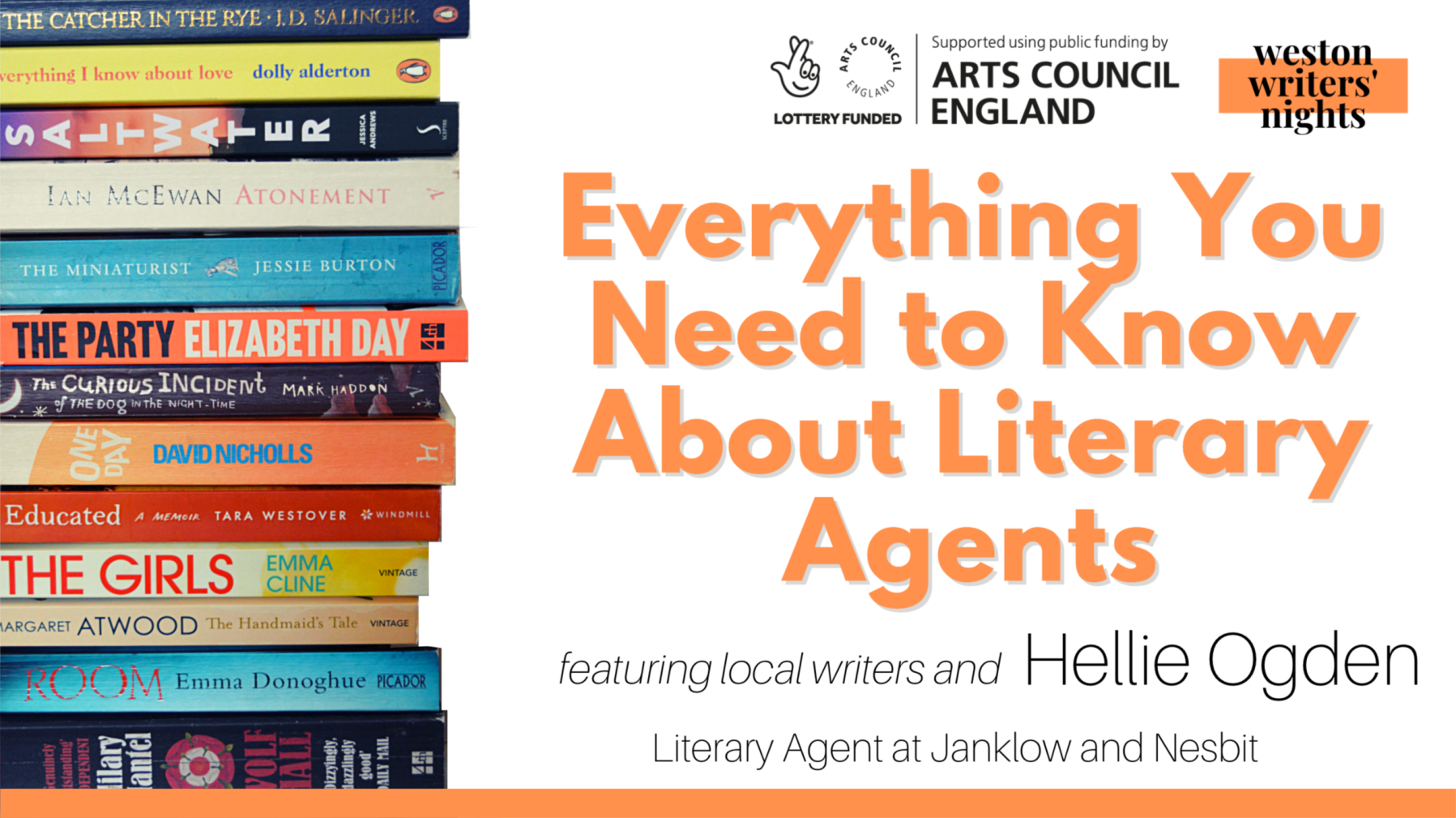 Have you ever wondered what a literary agent does? Or how a writer gets one? What does it mean to be 'querying agents' and what should you expect from the process? And, most importantly, what makes a submission stand out to agents?
We'll be answering all of these questions, as well as some that you might not have thought of yet, in this Writers' Night featuring Hellie Ogden, a literary agent at Janklow & Nesbit – one of the largest literary agencies in the world.
Whether you are just starting to think about one day getting your writing published, or you are currently putting the finishing touches to your pitch letter, this Writers' Night will cover everything you need to know about literary agents, no matter where you are on your writing journey.
There will also be a showcase of local writers (do get in touch if you'd like to share your work!) and a creative exercise to make sure you leave the evening raring to write.
Weston Writers' Nights create supportive spaces for budding writers of all ages and abilities to come together and learn more about the exciting, sometimes bewildering world of publishing, fiction and writing. We're passionate about good stories, connecting people and most importantly, empowering writers.
More about Hellie:
Hellie represents fiction, children's books and non-fiction and enjoys novels with bold storytelling, moving prose and vivid, thought-provoking characters. In non-fiction she is looking for unique personal stories, cookery, lifestyle, and work that has a social following with cross-media potential. As an editorially focused agent, she has a keen interest in helping to develop and nurture debut writers. Follow her on Twitter @hellieogden.
Hellie featured in The Bookseller Rising Stars list 2013 and was shortlisted for the Kim Scott Walwyn Prize in 2014.