Friday, February 26, 2021 – 2:00 PM – 2:45 PM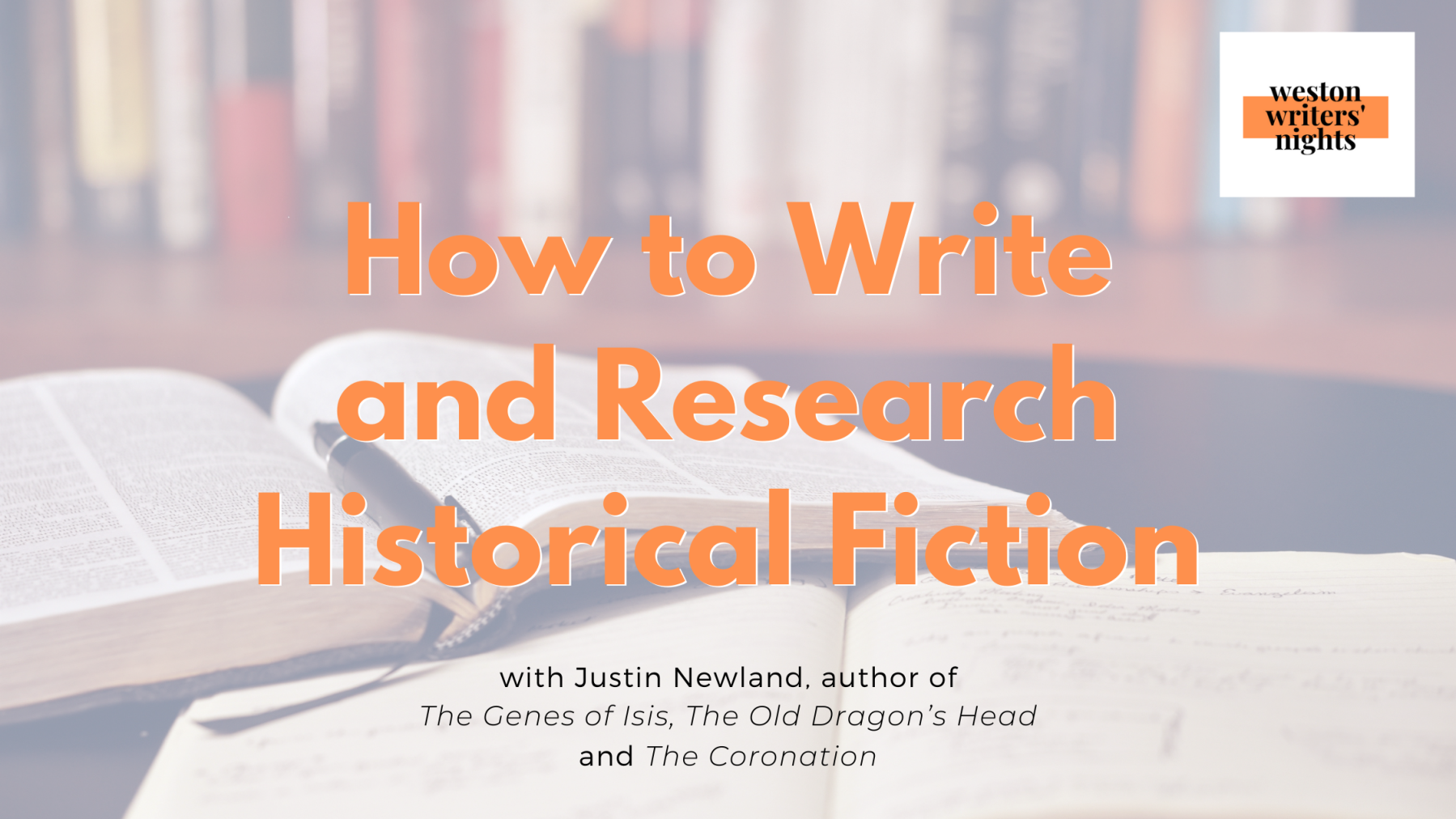 Have you ever wanted to write historical fiction, but got bogged down with the research? When is it time to stop researching and start writing? Does everything you write have to be historically accurate?
Join author Justin Newland in this workshop as he shares practical tips about writing historical fiction, covering everything from balancing historical accuracy with storytelling, to writing authentic characters that are still relatable to modern day readers.
Drawing on his wealth of experience writing historical fiction, Justin will be sharing advice on sources to use for research and immersing yourself in the time period you are writing about, to help you take your writing further.
Weston Writers' Nights is a supportive space for budding writers of all ages and abilities to come together and learn more about the exciting, sometimes bewildering world of publishing, fiction and writing. We're passionate about good stories, connecting people and most importantly, empowering writers.
More about Justin:
Justin Newland was born in Essex, England. He lives with his partner in plain sight of the Mendip Hills in Somerset, England. Justin gives author talks in libraries and does books signings in Waterstones, WH Smiths and indie bookshops. He has appeared at literary festivals and regularly gives media interviews. He writes secret histories in which real events and historical personages are guided and motivated by numinous and supernatural forces –history with a supernatural twist.