Sunday, February 28, 2021 – 2:00 PM – 2:45 PM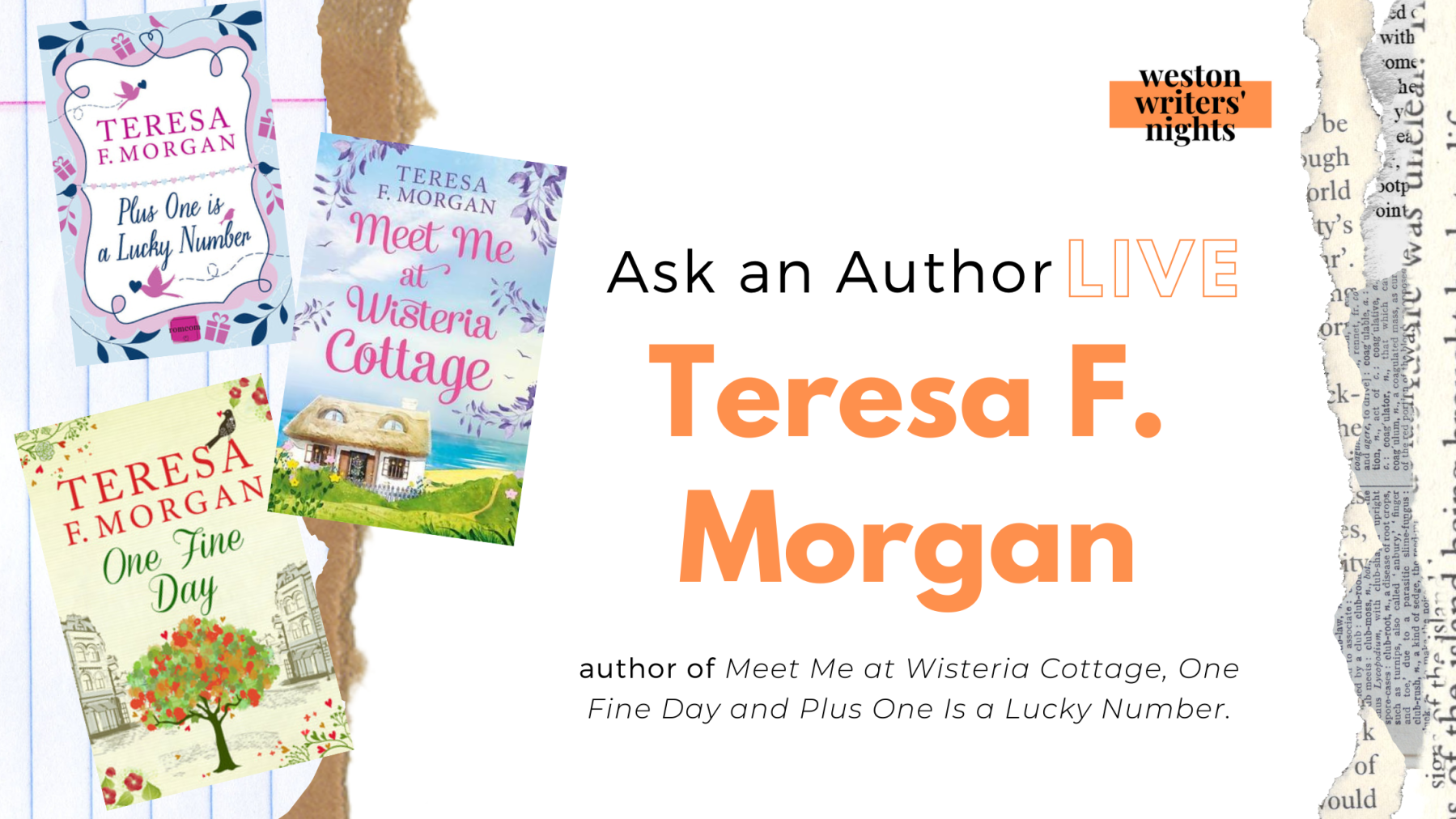 Join us for a special Ask an Author event, featuring Teresa F Morgan, who recently signed a 3-book deal with Sapere Books for a contemporary romance series set in Cornwall.
We'll be talking about Teresa's journey to getting published, how she comes up with the ideas for her novels and her tips for budding writers, as well as her next novel, Cocktails at Kittiwake Cove, which will be published in May 2021.
There will also be the chance for you to ask Teresa any questions you have about writing!
Weston Writers' Nights is a supportive space for budding writers of all ages and abilities to come together and learn more about the exciting, sometimes bewildering world of publishing, fiction and writing. We're passionate about good stories, connecting people and most importantly, empowering writers.
More about Teresa:
Teresa F Morgan writes contemporary romance. Her debut novel Plus One is a Lucky Number was published in August 2013 by HarperImpulse (now One More Chapter). This novel, having gone through the RNA's New Writer Scheme led to Teresa being a contender for the Romantic Novelist Association's Joan Hessayon New Writer's Award in 2014. One Fine Day, her second novel, was published by HarperImpulse in January 2015 and her third novel, Meet Me At Wisteria Cottage was published in April 2017.
Teresa loves writing contemporary romance, stories with a touch of escapism and creating heroes that readers will fall in love with.